OUR MARKET
When you are looking for the freshest seafood, and are lucky enough to live in Western Australia, then you need look no further than Sealanes Seafood Market. We stock a wide range of local and imported produce, including an amazing range of WA local whole and fillet fish and shellfish. When you purchase a whole fish from us, we can scale, gut, clean, fillet, butterfly and score for free! Some of our seafood experts have been in the industry for over 25 years, and can provide advice on the best type of seafood for you, how to prepare it and how to cook it. We have a large selection of local shellfish, from WA's best prawns to lobsters (crays) and crabs, as well as freshly shucked oysters, which we can do for you for free, in store.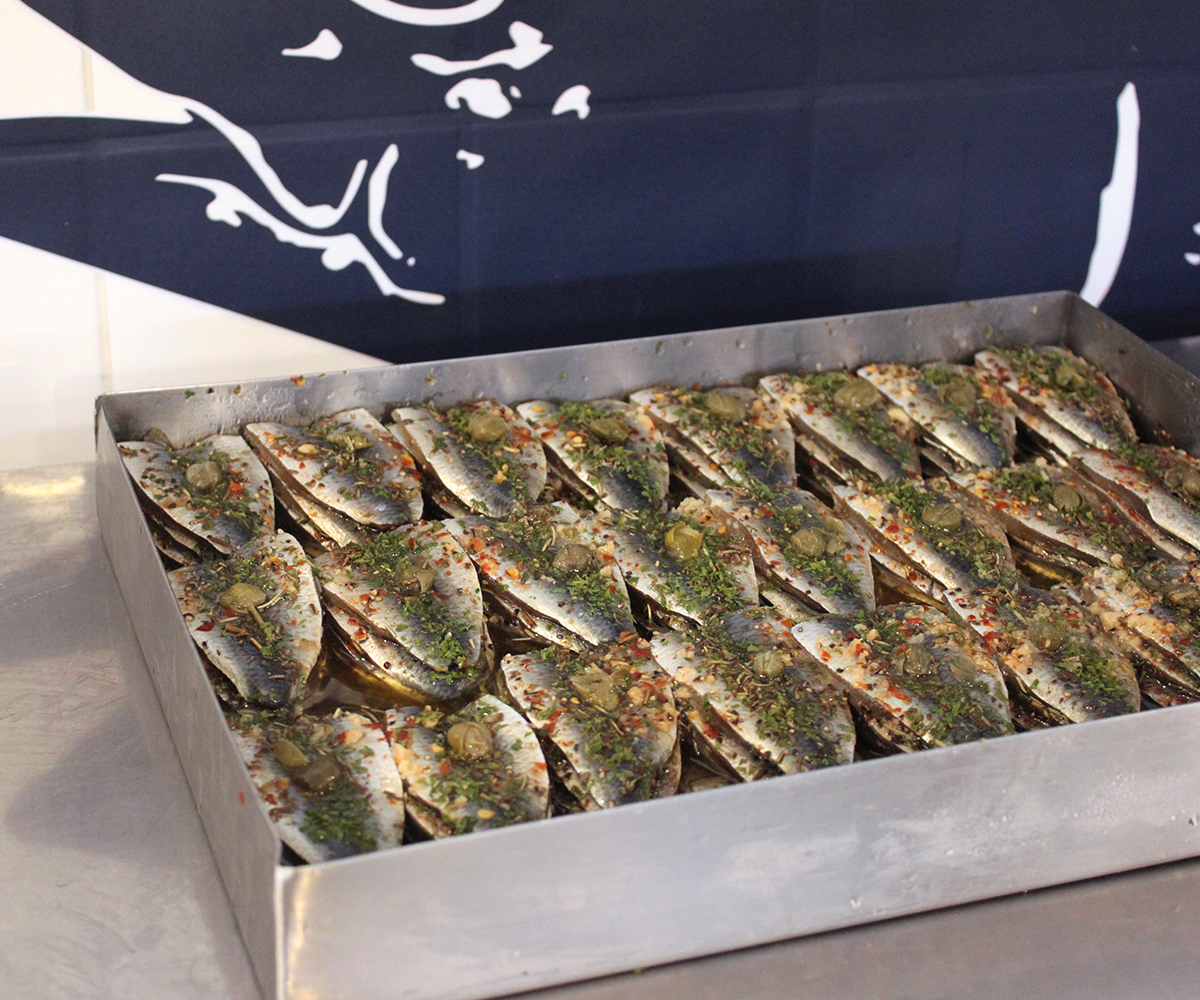 Local and fresh
Gourmet Produce
We not only provide the best range of fresh whole seafood, but our in-house chefs prepare gourmet seafood products daily, such as our seafood swirls, Mediterranean marinated Fremantle sardines, oysters Kilpatrick, smoked salmon, marinated stuffed squid, garlic prawns, Thai fish cakes, fish pies, salmon quiche, plus more! These gourmet items save you cooking time, as half the job is already done.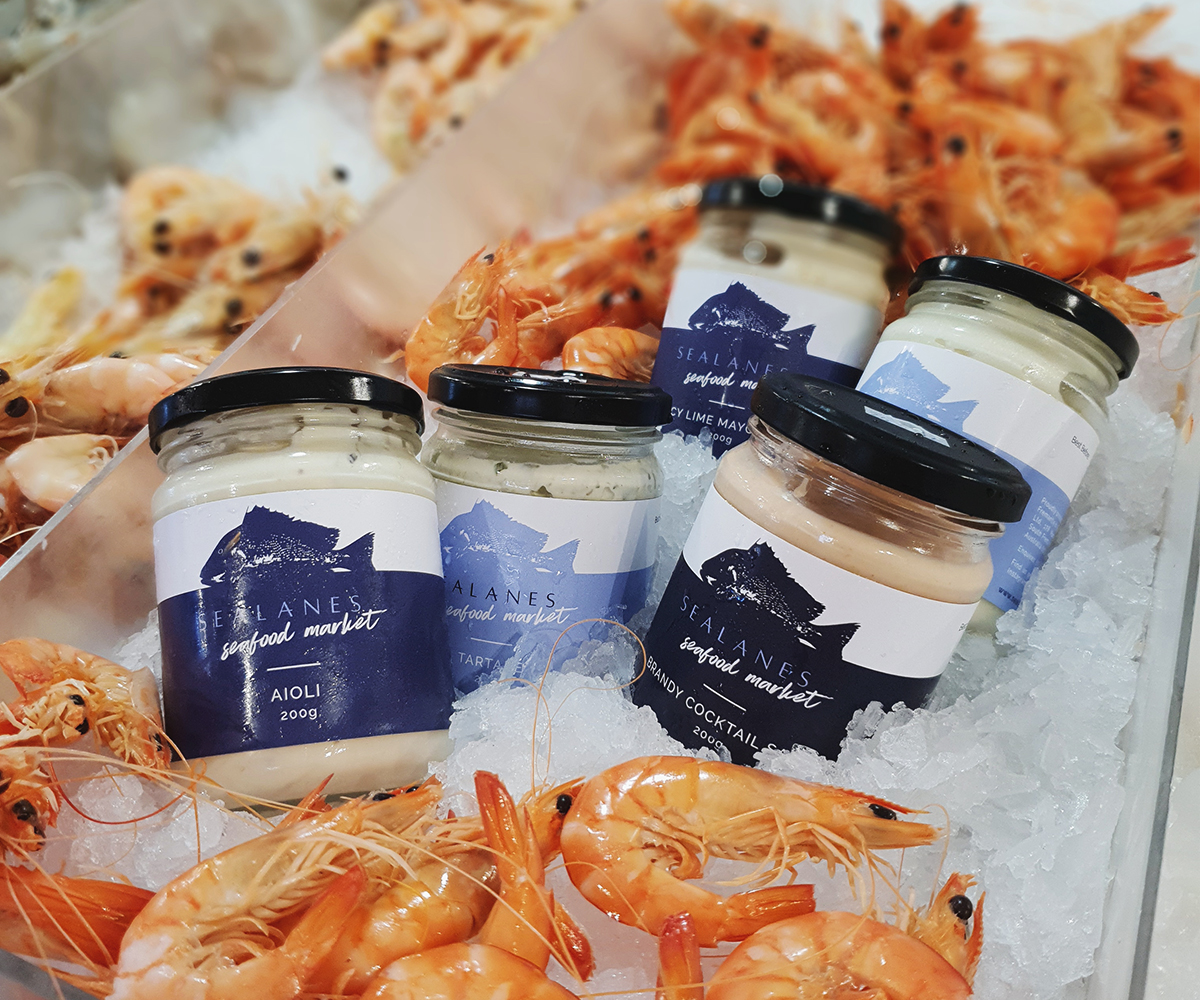 Made in-house
Our Products
Sealanes Seafood Market has been working tirelessly on producing it's own in-house condiments, spice and salt rubs, and dry goods. Our products have been designed to pair perfectly with our seafood, so you can create an amazing meal without having to visit multiple stores! Pick up some next time you visit.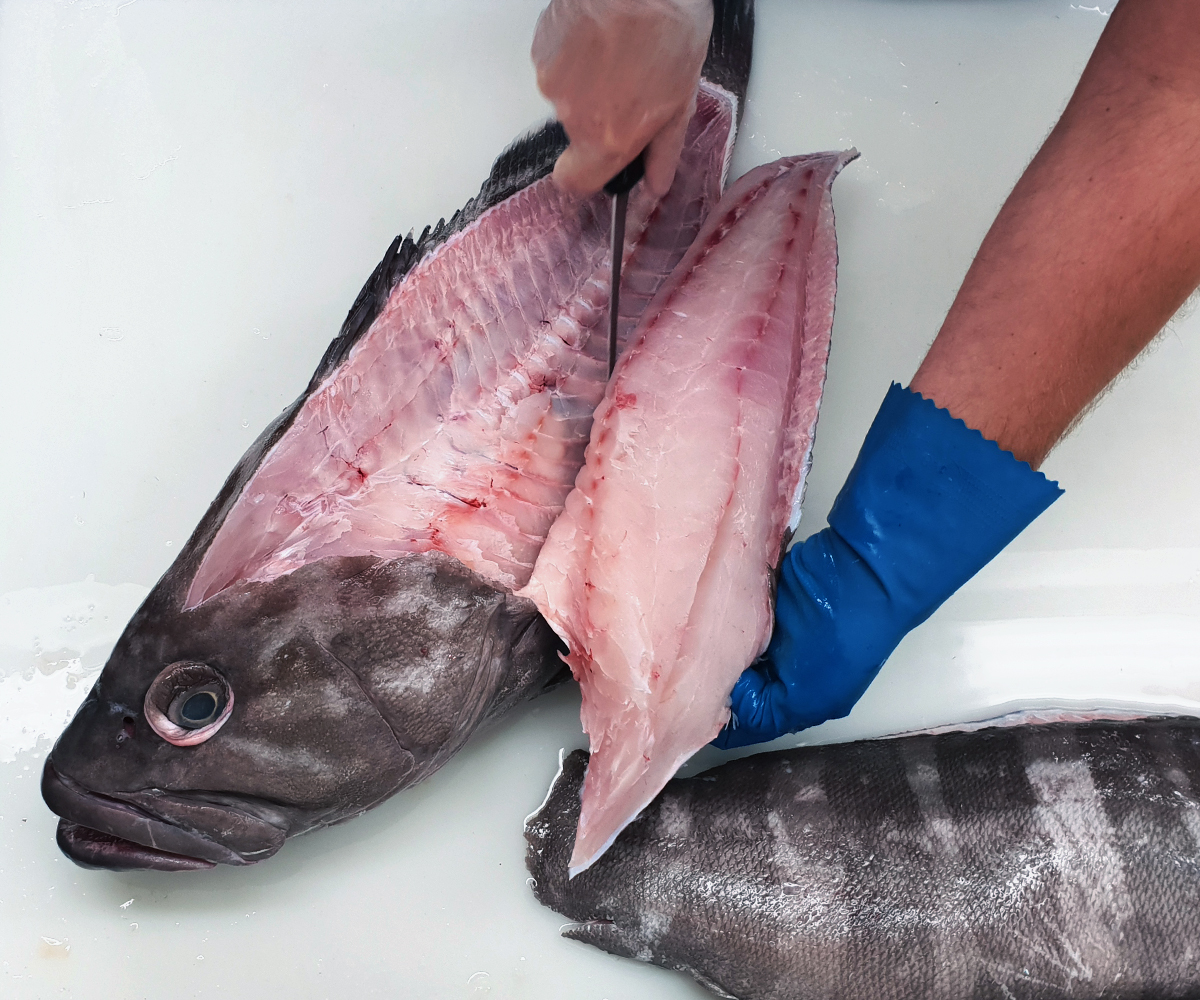 See how it's done
Demonstrations
In our store you will find live demos every Saturday, where we showcase our amazing seafood. We will show you how to prepare the seafood, cook with it, while also providing taste testers so you get to experience the Sealanes quality.
Open 7 days a week
Being open 9am to 6pm everyday, means we'll always have something fresh and delicious when you need it. Our constant supply of stock ensures you'll always have the freshest seafood!